NEW! Introducing the Accomplishments of Awardees (Spring 2016)
Learn how RAP funding benefited these investigators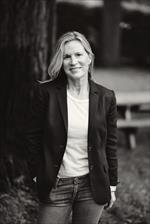 Kimberly Baltzell, RN, PhD, MS
Associate Professor, Family Health Care Nursing

Pilot for Established Investigators in Basic and Clinical/Translational Sciences​
Provider practices in non-malarial fevers: A pilot study in Malawi
Awarded $40K – Spring, 2016
How did the RAP grant allow for further funding and/or publications?
This small study launched a cascade of work and follow up! We published 3 papers from this pilot 1) Kortz et al, Global Pediatric Health, 2018; 2) Baltzell et al, Rural Remote Health 2019; and 3) Baltzell et al, Malawi Medical Journal, 2019. We also expanded our collaborations to include the study of samples at Queen Elizabeth Central Hospital in Malawi and published the results in 2019 in the American Journal of Trop Med and Hygiene (Kortz et al) to explore how to differentiate sepsis from malaria versus non-malaria infections.

We have now mentored 3 global health masters students to continue this work – most recently a 2019 graduate now in medical school at Tulane. This student launched our next exploration, which was to introduce simple pulse oximetry to the mobile clinics to help providers sort out patients with and without pneumonia and to prescribe antibiotics accordingly. We found antibiotic prescribing dropped by 40% on mobile clinics using pulse ox, compared to those without it. a manuscript is in preparation now for submission. This year we have another global health Masters student who will be in Malawi doing a 14-day f/u study of patients with oxygen saturation above and below 95% and who did or did not receive antibiotics to ascertain differences in outcomes. Most importantly, our NGO partner and their providers have adopted new tools and algorithms to diagnosis and treat patients with non-malarial fevers based on this work. The last two studies were funded by new philanthropic partners, our on-the-ground NGO partner and the IGHS Masters Program.
What was the type of follow-up funding since the initial RAP award?
In addition to the aforementioned above, we hope to submit an R21 now that we have substantial pilot data. We are targeting October 2020. We also received a philanthropic gift to support our work in nurse capacity building. Having a track record in country and a number of quality publications was very helpful in obtaining that gift!
What is the focus of your research?
My research centers on health care capacity building in sub-Saharan Africa, especially nurses. I am interested in improving the tools and training providers have available to diagnose and treat patients in remote settings with limited resources. Nurses see the vast majority of patients in my settings, so training followed by mentorship and the introduction of simple point-of-care tests not requiring power or technical support can go a long way in improving patient outcomes.
Final Comments
In a time when global health is less valued by the US government, this funding is incredibly important. $50K goes a long way in my settings.
Thank you for the support.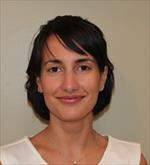 Monika Sarkar, MD, MAS
Associate Professor, Medicine

Pilot for Junior Investigators in Basic and Clinical/Translational Sciences
​Androgens and Nonalcoholic Steatohepatitis:The Role of "Male" Sex Hormones in Women with NASH
Awarded $40K – Spring, 2016
How did the RAP grant allow for further funding and/or publications?
RAP funding allowed me to obtain key preliminary data for my initial K23 submission to the NIDDK, which was awarded in 2017. 
What was the type of follow-up funding since the initial RAP award?
           I am currently in the third year of my K23.
What is the focus of your research?
I study the role of sex hormones on the progression of non-alcoholic fatty liver in women with a   specific focus on young women with polycystic ovary syndrome given baseline elevated testosterone levels and high risk for NAFLD. This work includes a pilot clinical trial to test the feasibility of using spironolactone, a testosterone receptor antagonist, on progression of NAFLD in young women. This works forms the basis of my anticipated R01 submission in October 2020, to further evaluate the potential efficacy of spironolactone for NAFLD treatment in women with PCOS.