NEW! Introducing the Accomplishments of Awardees (Spring 2016)
Learn how RAP funding benefited these investigators - (compiled: 3.31.20)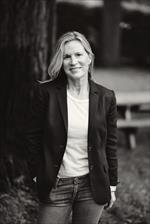 Kimberly Baltzell, RN, PhD, MS
Associate Professor, Family Health Care Nursing

Pilot for Established Investigators in Basic and Clinical/Translational Sciences​
Provider practices in non-malarial fevers: A pilot study in Malawi
Awarded $40K – Spring, 2016
How did the RAP grant allow for further funding and/or publications?This small study launched a cascade of work and follow up! We published 3 papers from this pilot 1) Kortz et al, Global Pediatric Health, 2018; 2) Baltzell et al, Rural Remote Health 2019; and 3) Baltzell et al, Malawi Medical Journal, 2019. We also expanded our collaborations to include the study of samples at Queen Elizabeth Central Hospital in Malawi and published the results in 2019 in the American Journal of Trop Med and Hygiene (Kortz et al) to explore how to differentiate sepsis from malaria versus non-malaria infections.

We have now mentored 3 global health masters students to continue this work – most recently a 2019 graduate now in medical school at Tulane. This student launched our next exploration, which was to introduce simple pulse oximetry to the mobile clinics to help providers sort out patients with and without pneumonia and to prescribe antibiotics accordingly. We found antibiotic prescribing dropped by 40% on mobile clinics using pulse ox, compared to those without it. a manuscript is in preparation now for submission. This year we have another global health Masters student who will be in Malawi doing a 14-day f/u study of patients with oxygen saturation above and below 95% and who did or did not receive antibiotics to ascertain differences in outcomes. Most importantly, our NGO partner and their providers have adopted new tools and algorithms to diagnosis and treat patients with non-malarial fevers based on this work. The last two studies were funded by new philanthropic partners, our on-the-ground NGO partner and the IGHS Masters Program.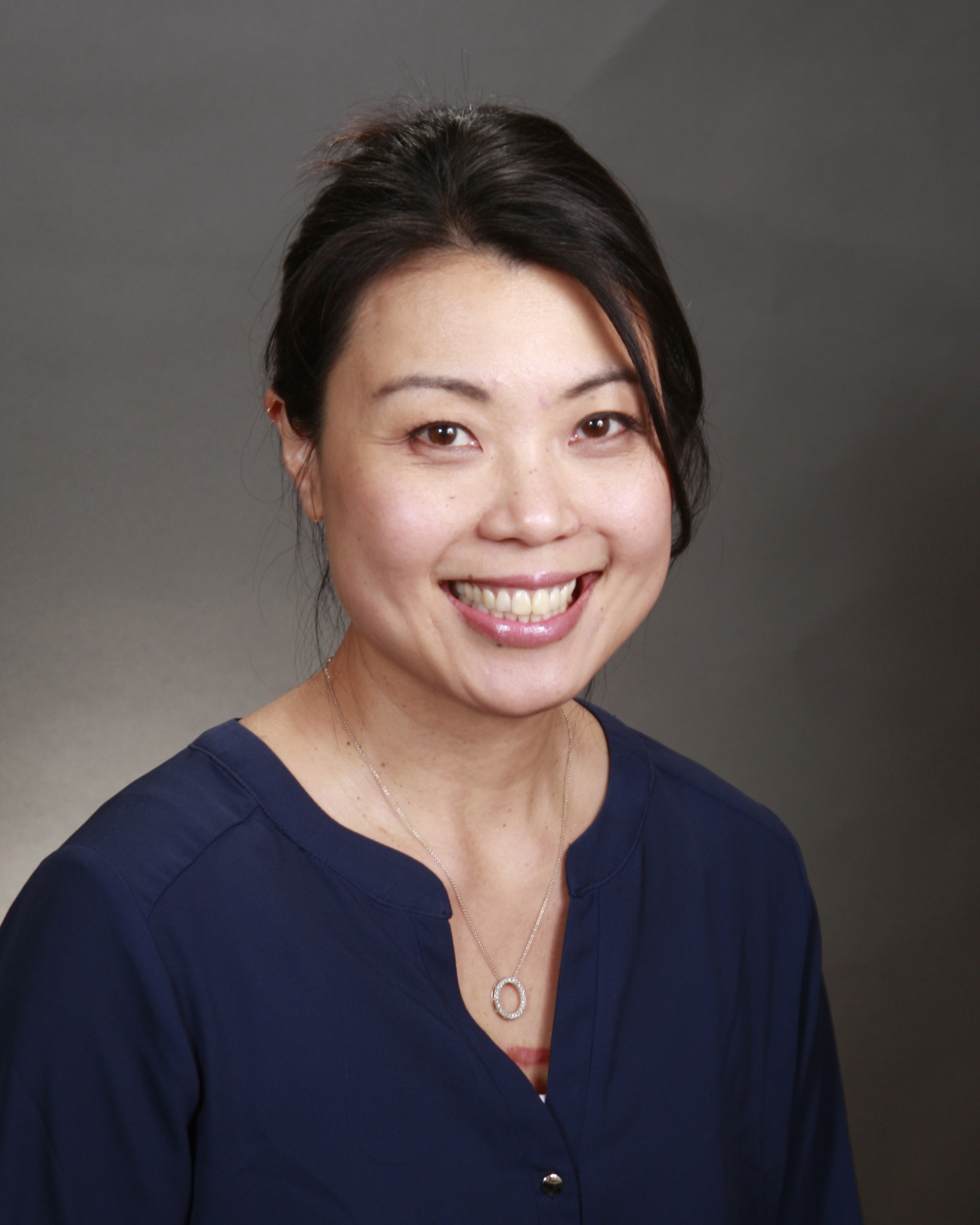 Carol C. Chen, MD MPH
School of Medicine - Emergency Medicine
Family Support Award
The African Federation for Emergency Medicine (AFEM) Paediatric Emergency Medicine (PEM) Curriculum Pilot in Liberia
The World Health Organization recently recognized the importance of emergency and trauma care in reducing morbidity and mortality. Training programs are essential to this, however a paucity of comprehensive curricula focusing specifically on pediatric emergency medicine (PEM) currently exist in low- and middle-income countries (LMICs). AFEM created a working group of PEM and global health experts to develop a multi-modal PEM curriculum that would be made freely available to three different tiers of emergency care providers on the continent. The curriculum developed for Tier 1 providers (nurses, prehospital providers) was piloted and evaluated at a large referral hospital in Tanzania in March 2019. The RAP award will support our mixed methods study to evaluate the effectiveness of the curriculum written for Tier 2 providers (medical trainees, mid-level providers) in a large referral hospital in Liberia in October 2019. Participants' self-efficacy, knowledge and changes in behavior will be assessed both pre- and post-training, as will 24-hour paediatric mortality. Data obtained will be used to revise the curriculum prior to its release. A simultaneous training-of-trainers will ensure that training in Liberia continues beyond the initial pilot.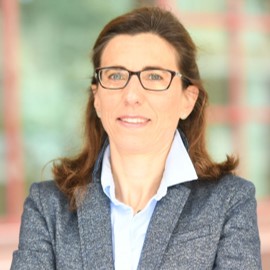 Rosa Rodriguez-Monguio, PhD, MS
School of Pharmacy – Clinical Pharmacy
Team Science Award
Shortages of Opioid Analgesics: Safety and Treatment Cost Implications in Surgical Patients
Drug shortages are a significant ongoing threat to patient safety by increasing patient morbidity and mortality. Little is known about the impact of shortages of opioid analgesics on the care provided to surgical patients and health outcomes. This RAP award will allow us to conduct some preliminary exploratory analyses to evaluate whether shortage-related substitutions of opioid agents or administrations of non-standard opioid drug concentrations are associated a greater use of oral morphine equivalents and an increased risk of over-sedation and severe respiratory depression in surgical patients. Study findings will inform perioperative physicians and staff—including surgeons, anesthesiologists and nurses—on the impact of shortages of opioids on patient safety and the provision of optimal postsurgical care.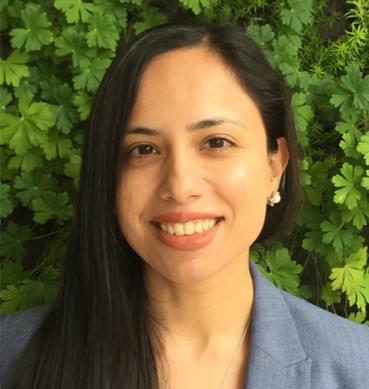 Bhairavi Tolani, PhD
School of Medicine – Other
Pilot Award for Pancreas Cancer
Targeting Autophagy as a Therapeutic Strategy in KRAS-driven Pancreatic Cancers
90% of all pancreatic cancers are pancreatic ductal adenocarcinomas (PDAC); and 95% of all PDACs show activating KRAS mutations. Autophagy, or 'self-eating', is a cellular self-digestion or waste-disposal process that targets material for degradation and recycling. A better understanding of disease mechanisms which link KRAS mutations with autophagy is crucial, as PDACs are amongst the most lethal malignancies and currently there is an urgent need for treatment. The hope is that knowledge gained from these investigations could open new therapeutic avenues for personalized treatment for patients with deadly PDACs.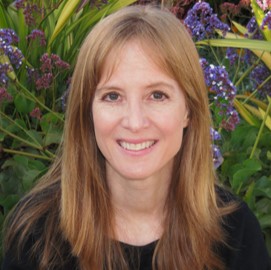 Linda Pfiffner, PhD
School of Medicine-- Department of Psychiatry
Pilot for Established Investigators in Basic and Clinical/Translational Sciences
A Digital Health Solution for Improving Parent Adherence to Behavioral Treatment for ADHD

Attention Deficit Hyperactivity Disorder (ADHD) affects 7-9% of school-age children and is associated with chronic educational, family and social impairment. Evidence-based behavioral treatments are well-established for youth with ADHD, but beneficial short and long-term effects depend on caregivers using recommended parenting strategies with their children in daily life contexts. Many barriers can interfere with caregiver adherence (e.g. lack of skill understanding, time constraints, forgetting). Dr. Linda Pfiffner (Principal Investigator) and Dr. Melissa Dvorsky (Co-Investigator) aim to develop, refine and pilot test a novel and scalable mobile health solution designed to address barriers to caregiver adherence and increase sustained use of evidence-based parenting skills after in-person treatment ends. The tool is intended to engage caregivers through appealing and usable features such as video examples, interactive activities, templated behavior plan documents, automated reminders, navigation for personalized troubleshooting of problem areas, and motivational messaging for skill use. This project will yield feasibility data to inform subsequent larger-scale development and effectiveness projects designed to promote sustained ADHD treatment effects.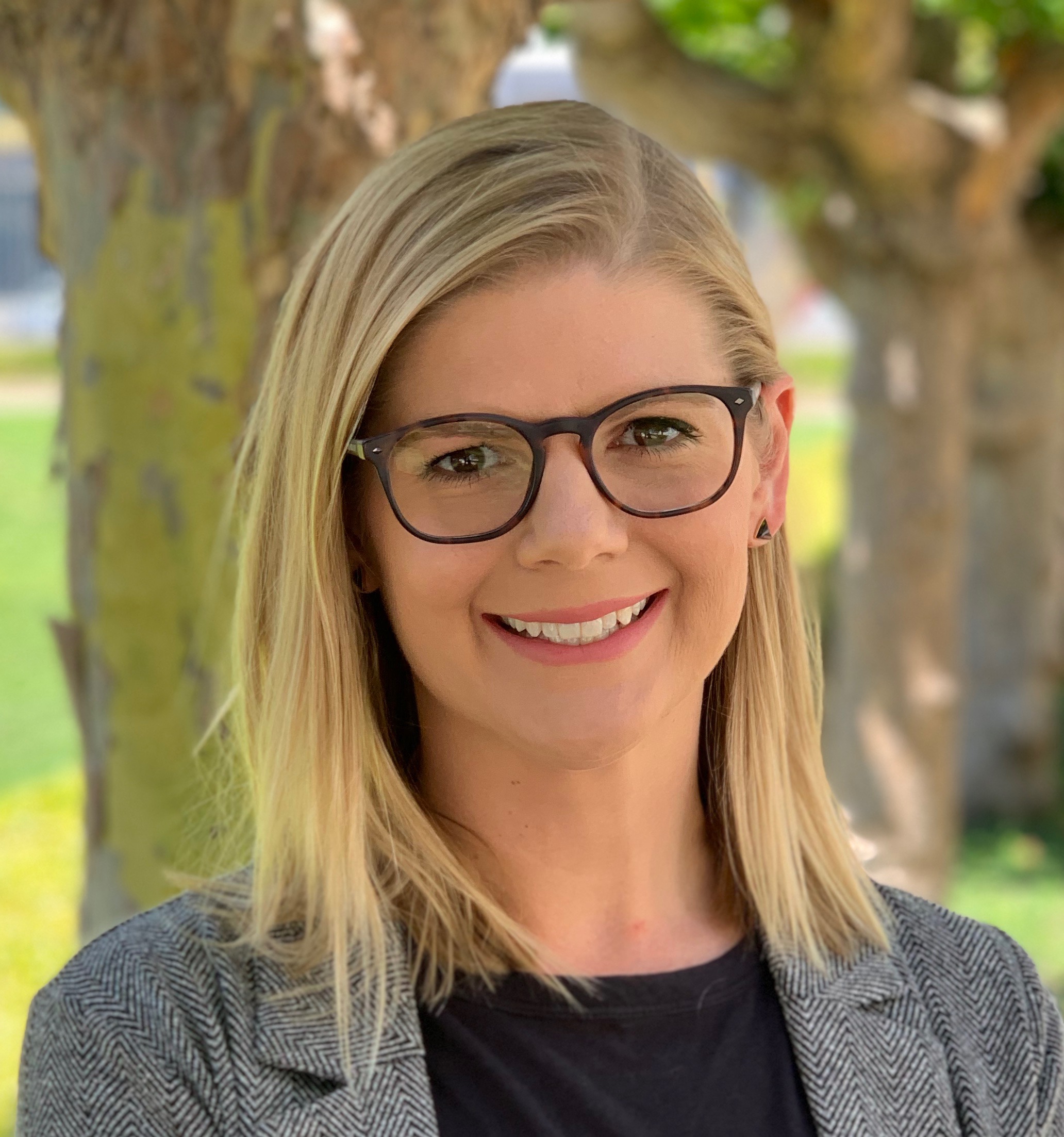 Melissa R. Dvorsky, PhD
School of Medicine - Psychiatry
Pilot for Junior Investigators in Basic and Clinical/Translational Sciences
Development of a Mobile App for an Executive Functioning Intervention for Adolescents with ADHD

While evidence-based behavioral treatments targeting executive functioning skills (e.g., organization, time management, planning) for adolescents with Attention-Deficit/Hyperactivity Disorder (ADHD) are well-established, these interventions most often fail to generalize across settings and are associated with intervention effects that dissipate over time. Lack of adolescent motivation and engagement, low between-session skills use, poor reward saliency, and low family involvement are key contributors to these limited effects. In collaboration with key stakeholders and software developers, Dr. Melissa Dvorsky (Principal Investigator) and Dr. Linda Pfiffner (Co-Investigator) will leverage mobile digital health technology to develop, refine, and pilot an innovative tool for overcoming these notorious challenges impeding treatment adherence for adolescents with ADHD. The tool is intended to support clinician-directed behavioral treatment for adolescents with ADHD by improving executive functioning skills acquisition and utilization, delivering in-vivo skills reinforcement, providing opportunities for immediate reinforcement, motivating adolescents with digital rewards, and monitoring adolescents' progress. This pilot project will provide foundational knowledge and feasibility data that will inform future phases of this research including subsequent larger-scale intervention development and effectiveness research. The ultimate goal of this research is to develop a novel and scalable adaptive intervention that delivers personalized strategies for optimizing adolescent treatment engagement and skills utilization in real time.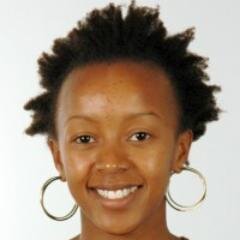 Chemtai Mungo, MD, MPH
School of Medicine – Medicine
Global Cancer Pilot Award
Feasibility and Acceptability of the Enhanced Visual Assessment (EVA) Mobile Colposcope for Cervical Cancer Screening Among HIV-Infected Women in Low-Resource Settings
Despite being a preventable disease through screening and vaccination, cervical cancer is the second most common cancer among women in low-and-middle-income countries (LMICs), where 80% of the half-million cases and 90 percent of the 311,000 deaths worldwide annually occur. HIV-infected women, the majority of whom live in LMICs, bear the largest burden of cervical cancer due to diminished immunity. Developing countries have been unable to implement cytology-based (pap smear) screening due to its significant infrastructure requirements, high cost, and the need for multiple visits. Following significant evidence, the World Health Organization (WHO) recommends Visual Inspection with Acetic Acid (VIA) or HPV testing as primary screening methods in LMICs, coupling a positive test with immediate treatment in a "screen-and-treat" approach. Both tests have significant limitations, including poor reproducibility of VIA, and poor specificity of HPV-based screening. Image-based screening has recently been explored as an adjunct to visual screening methods. The use of computer algorithms to improve the accuracy of diagnoses from cervical images has recently been explored. A recent proof-of-concept study demonstrated that a computer algorithm trained on cervical images was able to accurately identify precancerous and cancerous changes from cervical images linked to gold standard diagnoses, with better accuracy, compared to conventional cytology and human experts. If validated and found acceptable in diverse field conditions, an automated visual evaluation method has the potential to provide an accurate, low-cost, point-of-care cervical cancer screening via a hand-held device in low resource settings. This RAP grant will facilitate a pilot study to evaluate the feasibility and acceptability of image-based cervical cancer screening among HIV-infected women in a low resource setting, as well as provide a preliminary validation of this image-based algorithm. This pilot will inform larger implementation studies within this high-risk population.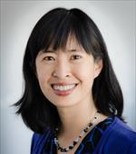 June Chan, ScD
School of Medicine – Epidemiology & Biostatistics
Integrative Cancer Pilot Award
Pilot Test & Feasibility of a Diverse Digital Lifestyle Cohort of Individuals with Cancer
More than 14 million people live with cancer worldwide. When diagnosed with cancer, many individuals are motivated to change behavior to reduce risk of adverse health outcomes; yet data are limited, and advice provided is often inconsistent and not evidence-based. Our research goals are to develop evidence-based tailored lifestyle guidelines and tools for patients with cancer to improve quality-of-life, cancer prognosis, and overall health. To support this, we are establishing a novel technology-enhanced cohort that will collect detailed data on diet, exercise, sedentary habits, complementary alternative medicine practices, sleep duration and quality, socio-demographics, and co-morbidities. We will follow participants for general and cancer-specific QOL and clinical outcomes (e.g., treatment-specific progression, metastasis, death). These rich data will support multiple research studies on how modifiable factors can improve cancer outcomes, in the future. With this RAP funding, we are conducting a pilot study to assess feasibility and acceptability of the online format, refine recruitment methods, and develop targeted outreach to under-represented populations, in particular African Americans.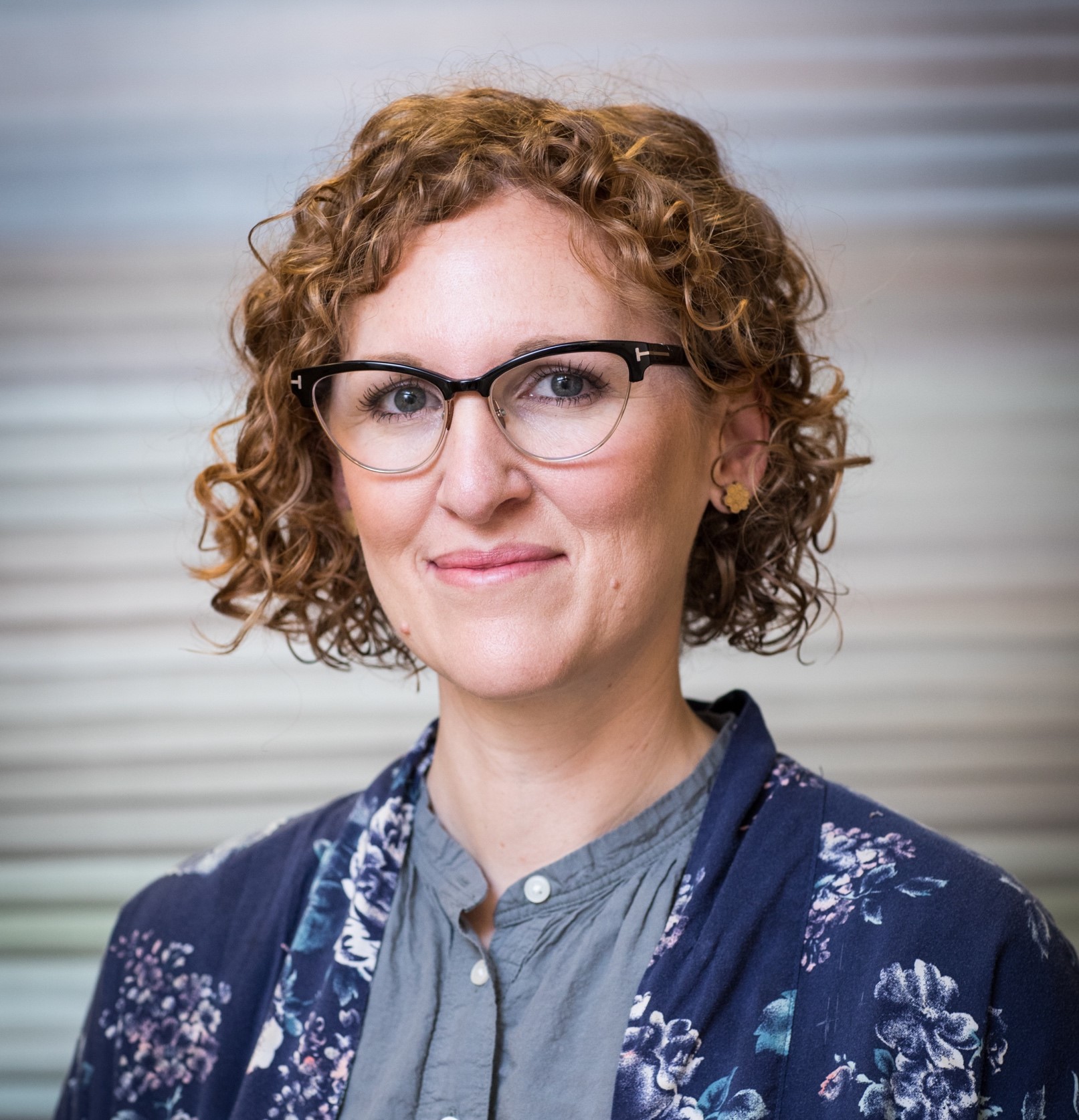 Jayme Congdon, MD, MS
School of Medicine - Pediatrics
Pilot Award in Prematurity Research
Pediatric Clinic Survey of Women's Postpartum Family Planning Needs and Preferences
Women interface frequently with their child's pediatrician in the months following delivery, presenting a timely opportunity to identify and address unmet reproductive health needs during the period when women are at risk for short interpregnancy intervals, a risk factor for preterm birth. The Pregnancy, Early-Birth, and Reproductive Lives Study (PEARLS) will explore women's preferences for addressing postpartum family planning in the pediatric clinic. We will survey women attending a preventive care visit for their 2-6-month-old infant in San Francisco and Alameda counties. Findings will inform the design of a pediatric-clinic based intervention to enhance access to postpartum family planning resources and care.