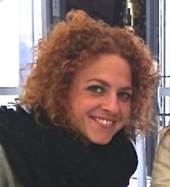 Gema Méndez-Lagares, Ph.D.
Postdoctoral Scholar
School of Medicine - Department of Medical Microbiology and Immunology, UC Davis
Mentored Scientist Award Program in HIV/AIDS
NK-CTL induction by RhCMV-based vaccines
Rhesus CMV-vectored SIV (RhCMV/SIV) vaccines have been shown to protect half of vaccinated adult macaques against progressive SIV infection. The vectors elicit unconventional Mamu class II- or Mamu E-restricted CD8+ T cells. The viral backbone of RhCMV/SIV vaccines, cytomegalovirus (CMV), is known to have a panoply of immunologic effects including generation of effector-memory CTLs and "memory" NK cells—innate cells with adaptive features. It has also been proposed that CMV infection can elicit adaptive immune cells with innate features, e.g., NK-CTLs, which are TCRαβ+, HLA-E-restricted CTLs with a 'NK-like' activity. This CFAR Mentored Scientist Award, funded by the UCSF-Gladstone Institute for Virology and Immunology, Center for AIDS Research (CFAR), will provide support needed to carry out this project. We still do not know if RhCMV/SIV vaccine efficacy requires Mamu-E-restricted conventional CTL, other immune cells that can be stimulated to expand by CMV infection, or a combination of these factors. We hypothesize that RhCMV/SIV vaccines cause functional reprogramming of CTLs into NK-CTLs, which contribute to protective efficacy of the vaccines. In the proposed project, vaccinated rhesus macaques will be evaluated for expansion of TCRαβ+ NK-CTLs expressing NKG2A and we will also test their capacity to kill SIV-infected targets. Later, we will determine if efficacy of RhCMV/SIV vaccines is correlated with expansion of NK-CTLs and/or with NK-CTL-mediated virus inhibitory activity. We propose a high-risk idea in an area of critical importance to the field of HIV vaccinology. The project outcome would serve as an immediate basis for urgent future work in this area. It will also be an important training vehicle for me to receive mentorship from my vastly experienced UCSF mentor to further develop my research career.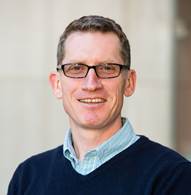 Adam Renslo, MD, PhD
Associate Professor
School of Pharmacy – Pharmaceutical Chemistry
Pilot Award in Precision Imaging of Cancer and Therapy
A Novel PET Reagent for Imaging Metastases and as a Companion Diagnostic Agent
This RAP Precision Imaging in Cancer and Therapy grant will help jump start a recently initiated collaboration between my lab and that of Michael Evans in Radiology. We are exploring whether imaging reactive ferrous iron in the tumor microenvironment can be used to predict the efficacy of chemotherapeutics and also whether such tools might be useful for detecting early metastases. It is not currently possible to image labile iron pools in live animals but we think that with the RAP funding we will be able to make the first such tools available to researchers studying iron metabolism and its dysregulation in disease. These new imaging reagents could also be useful as partner diagnostics for a new class of iron-dependent prodrugs my lab is also developing.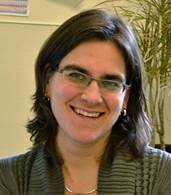 Hilary Seligman, MD MAS
Associate Professor
School and Department of Medicine
One-Year Innovation Award in Prematurity Research
EatSF: Fruit and Vegetable Vouchers to Support Pregnant Mothers in San Francisco with Food Security and Healthy Dietary Intake
Women in low-income households frequently report challenges affording the healthy foods they prefer to eat, particularly fruits and vegetables. The tension between what a limited food budget allows and the desire to eat a healthier diet is often strongest during pregnancy. EatSF allows participants to exchange vouchers for fruits and vegetables of their choice at one of our 15 EatSF corner stores, grocery stores, or farmers markets. Since April 2015, we have distributed $5-10 of vouchers to more than 1000 households every week for 6-12 months (totaling more than $350,000 of produce). In February 2017, EatSF will expand to pregnant mothers. This expansion presents a unique opportunity to examine the program's impact. This grant allows us to determine the extent to which weekly $10 EatSF vouchers supports healthy dietary intake, reduces food insecurity, and lowers preterm birth rates among low-income, pregnant mothers in San Francisco.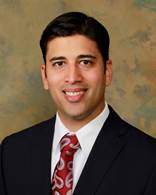 Neel S Singhal, MD, PhD
Assistant Professor
School of Medicine - Neurology
Pilot for Junior Investigators in Basic and Clinical/Translational Sciences
Resilience to ischemia-reperfusion injury: Insights into novel mitochondrial targets from hibernating ground squirrels
This RAP Junior Investigator Award provides critical funding for my project investigating novel pathways in neurovascular biology. Stroke treatment has undergone a paradigm shift in the last several years, and now many stroke patients fitting strict eligibility criteria can benefit tremendously from treatment with mechanical stent-retrievers. Maximizing neuronal and vascular cell survival during a stroke with adjunct treatments, may allow an even broader population of patients to benefit from these acute interventions. I use modern genetic and genomic techniques in unique cell and animal model systems (like the Arctic ground squirrel) to discover and validate new potentially therapeutically important pathways regulating neurovascular health and resilience to ischemia. I will utilize this funding to further test the hypothesis that targeting mitochondrial pathways (the powerhouse of the cell) can help neurons survive a stroke. Data obtained in this research will be critical to other applications for funding this line of inquiry. Ultimately, I hope to expand our knowledge about neuronal resilience to ischemia and provide more effective treatments for stroke.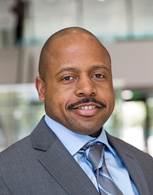 Will Vincent, PhD, MPH
Assistant Professor
School and Department of Medicine
CAPS-HIV Innovative Grant
Locating and Reaching HIV-Positive Black Men Who Have Sex with Men Who Have Fallen out of HIV Care
HIV-positive Black men who have sex with men (BMSM+) comprise 1/4 of new HIV infections in the US, and HIV prevalence is 30% among BMSM+ in some cities. Once diagnosed and linked to HIV care, BMSM+ are 40-60% less likely than all other MSM to be retained in care, adhere to antiretroviral treatment (ART), and achieve viral suppression. Although there is literature on barriers to care for BMSM+, there is a dearth of literature on how to reach BMSM+ who have dropped out of care after they have been linked to care. Identifying where to locate BMSM+ who have fallen out of care is essential in order to recruit them into an intervention to help them re-engage in care. Moreover, it is unclear where such an intervention should be conducted so that men are likely to attend it. Thus, the proposed study aims to identify ways of locating and recruiting BMSM+ who have fallen out of care back into HIV care. I will use the results of this study to inform intervention development under a K23, and these data will serve as a key component of preliminary studies to support an NIH-funded R01 proposal. This grant also enhances my development as an independent investigator who designs interventions to engage and re-engage vulnerable patient populations in treatment and care.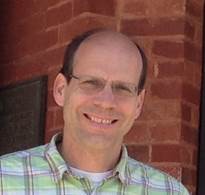 Joseph Wiemels, Ph.D.
Associate Professor
School of Medicine – Epidemiology & Biostatistics
New Directions Award
Etiology of Breast Cancer: a Role for Cytomegalovirus?
In the 1980s, Professor Nick Petrakis (Epidemiology and Biostatistics) established several cohorts of healthy women and those with benign breast diseases. He and his coinvestigators collected serum and breast fluids, and performed cytogenetic and serologic analyses to establish associations between factors such as hormone levels and chromosome aberrations and breast cancer. These cohort samples and data still exist, and are now under my custody along with investigators at California Department of Toxic Substances Control. We will use these rich resources to address new topics in breast cancer causation. With new RAP funds, we will update the cohorts on cancer incidence and death of its members (which hasn't been done since 1991!). We will then isolate and sequence viral particles in serum, and explore the potential role of cytomagalovirus in future risk of breast cancer. We will also perform additional pilot analyses to use the specimens to address the role of environmental chemicals in breast carcinogenesis. This research represents a unique repurposing of a valuable archived resource for new and pertinent hypotheses.