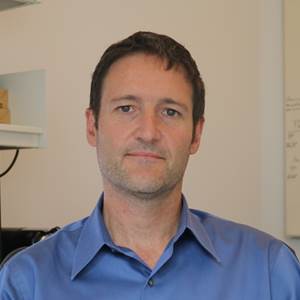 Sergio Baranzini, PhD
School of Medicine – Neurology
Pilot for Established Investigators in Basic and Clinical/Translational Sciences
Whole-Exome Sequencing for Identifying Phenocopies in Secondary Progressive Multiple Sclerosis

Patients with progressive forms of MS (PMS) represent an unmet need in terms of care due to their limited response to even highly effective immunomodulatory disease-modifying therapies and a relentless course, resembling that of neurodegenerative disorders. A better understanding of disease mechanisms in PMS is crucial for developing effective treatments. We hypothesize that gene mutations responsible for certain monogenic disorders that share features with MS can contribute to the risk to develop secondary progression in patients with relapsing-onset MS. This RAP award will allow us to test our hypothesis by sequencing the exomes of 100 MS patients, 50 who transitioned from RMS to PMS and 50 who remained RMS for a long time. The results of this study may have implications for understanding and ultimately predicting disease course in MS. This project will provide foundational knowledge for advancing personalized care for patients with MS.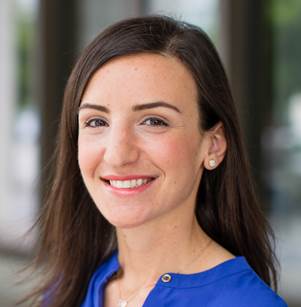 Hala Borno, MD
School of Medicine – Hematology/Oncology
Integrative Cancer Pilot Award
A multi-site pilot study to understand preferences, attitudes, and behaviors related to diet and lifestyle among men with advanced prostate cancer
Prostate cancer is a second leading cause of cancer-related death among men in the United States. After diagnosis, physical activity, certain dietary factors, and having a healthy weight have consistently been reported to reduce risk of prostate cancer recurrence, prostate cancer-specific mortality, and all-cause mortality for men. While prior intervention studies have focused on addressing lifestyle behaviors in patients with non-metastatic prostate cancer, little research has investigated the impact of lifestyle changes among a diverse group of men with advanced disease on long-term androgen deprivation therapy (ADT). Emerging data demonstrate that toxicities associated with ADT may vary among different racial/ethnic groups. In this context, it is essential that lifestyle interventions aimed to mitigate adverse effects and positively affect behavioral changes are culturally relevant, acceptable, and feasible. To address the need for lifestyle interventions tailored to a diverse population of men with advanced prostate cancer, Dr. Stacey Kenfield and I propose to conduct a multi-site feasibility pilot study. Support from the Integrative Cancer Pilot Award will allow us to produce a final set of survivorship tools to be used as preliminary data for future intervention programs for this patient population.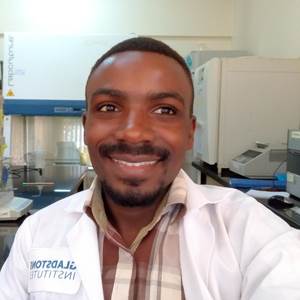 Emmanuel Mande
Translational Research Laboratory, Infectious Diseases Institute, Kampala- Uganda
School of Medicine – Laboratory Medicine
International Mentored Scientist Award Program in HIV/AIDS
Testing Medicinal Plants in Uganda for Latency Reversing Activity
The global search for safe and effective HIV latency reversing agents is of great importance towards attaining a permanent HIV cure. International Mentored Scientist Award Program in HIV/AIDS from UCSF- Gladstone Institute of Virology & Immunology Center for AIDS Research (CFAR) will enable me and my team explore and examine a wide range of medicinal plants from an African tropical rain forest in Uganda, Mabira Forest, in search for latency reversing activity. HIV latency is a central limiting factor towards attaining an HIV cure. An active area of current HIV research is the identification and development of Latency Reversing Agents that can selectively reactivate HIV or 'shock' HIV out of latency. Identifying such agents in medicinal plants in Africa, which occur naturally, will be a great milestone as they are cheap and safe.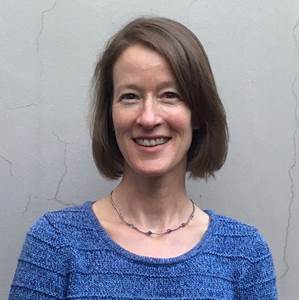 Pamela Murnane, PhD, MPH
School of Medicine – Medicine
Mentored Scientist Award Program in HIV/AIDS
Objective medication adherence monitoring for geographically mobile persons living with HIV
For persons living with HIV, lifelong adherence to antiretroviral treatment is crucial to minimize morbidity, mortality, and the risk of transmission to others; however, adherence monitoring is typically only conducted through self-report, which is a limited measure because it is difficult to admit to not taking medications. Barriers to adherence include migrations and labor-related travel away from home, both of which are common in sub-Saharan Africa and can lead to disruptions in health care continuity. This study will examine the relationship between mobility (including migration and localized movements to and from residences) and adherence to HIV treatment (measured objectively with medication levels in hair) in a highly mobile cohort in Kenya and Uganda in order to understand how to improve adherence in this high-risk population.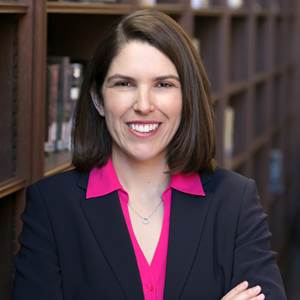 Andrea N. Niles, PhD
School of Medicine - Psychiatry
Digital Mental Health Award
"Brave": A mobile app to guide users in self-administration of exposure therapy for anxiety disorders

Anxiety disorders are among the most prevalent and disabling psychiatric conditions. Effective behavioral therapies exist, yet the majority of people with anxiety disorders never access these treatments. The widespread availability of mobile devices presents an opportunity to reach more people who do not have access to providers with the training to treat anxiety disorders or do not or cannot seek in-person treatment for other reasons. This proposal is to develop a mobile treatment program based on basic principles of exposure therapy, fear conditioning, and fear extinction. Exposure involves first developing a fear hierarchy by identifying feared and avoided situations, then facing situations on the hierarchy, progressing from less to more anxiety-provoking exposures. One challenge to administering an exposure program without a provider is how to create a personalized fear hierarchy. Typically, the provider helps the patient develop the hierarchy depending on the source of fear and anxiety and the principal diagnosis (e.g. social situations in social phobia, panic inducing situations in panic disorder). To resolve this problem, we will develop a recommender algorithm (similar to Netflix or Amazon recommendations) that can recommend an exposure hierarchy. Then, we will develop and pilot test Brave, which will encourage people to face feared situations based on their own personalized hierarchy.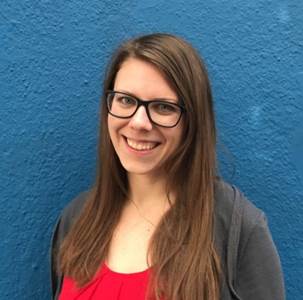 Erin Vogel, PhD
School of Medicine – Psychiatry
Informing Tobacco Product Regulation
The Impact of Social Media on Adolescents' Willingness to Use E-Cigarettes
Use of electronic cigarettes (e-cigarettes) has eclipsed use of combustible cigarettes among adolescents in the United States. Understanding factors that influence adolescents' e-cigarette use can inform public health messages and marketing regulations aimed at decreasing teens' risk of developing nicotine addiction and smoking-related diseases. Social media (e.g, Facebook, Instagram, Twitter) give users a great deal of information about peers' behavior, including substance use. Moreover, social media use is nearly ubiquitous among adolescents. This funding from the UCSF Tobacco Center of Regulatory Science will allow me to examine teenagers' responses to different types of social media content. I am currently a postdoctoral fellow funded by the Tobacco-Related Diseases Research Program. This award will help fund my fellowship research and strengthen a future career development award application.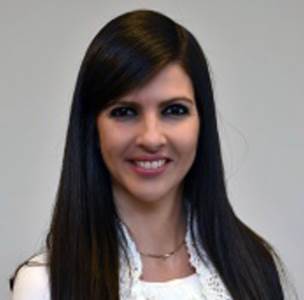 Erika Grasiela Marques de Menezes, PhD
Blood Systems Research Institute
School of Medicine - Laboratory Medicine
Mentored Scientist Award Program in HIV/AIDS
Are extracellular vesicles involved in the pathogenesis of HIV-associated cardiovascular disease?
This RAP International Mentored Scientist Award in HIV/AIDS, funded by the Center for AIDS Research (CFAR), will provide vital funds needed to carry out the pilot project, titled: Are extracellular vesicles involved in the pathogenesis of HIV-associated cardiovascular disease?" The proposed study addresses the important problem of increased cardiovascular disease (CVD) risk in HIV-infected individuals and will provide novel insights into how extracellular vesicles (EVs) may contribute to the accentuated CVD phenotype in this setting. EVs may also serve as convenient prognostic indicators of CVD risk in HIV-infected individuals. I am excited about the proposal and I have the utmost confidence that the data from this study will contribute significantly to the elucidation of new mechanisms and markers of immune-mediated HIV-associated CVD. Moreover, this award will enable me to develop key skills, which will be invaluable in my growth as a young investigator, and will set the stage for the next step in my career development.